About material
Bamboo tableware is mostly made of bamboo as a material. It is made of the fresh bamboo cannon. It is dried after molding and is decorated. The production process is simple and quick, practical and strong, beautiful in appearance and affordable. Many older generations like to use a variety of bamboo and wooden tableware, which has good toughness and is not easy to mold. The natural fragrance makes the appetite increase and the mood becomes better. After using it for a long time, there is no bad smell of paste, which can improve the air quality of the kitchen.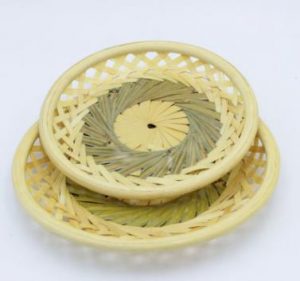 About performance
Insulation: Due to the poor ventilation of bamboo. Therefore, the bowl-shaped tableware made of bamboo tableware has the effect of keeping food warm.
Environmental protection: Bamboo tableware is strong and not easily deformed. Therefore, bamboo tableware can be reused many times and is very environmentally friendly.
Cost-effective: Bamboo tableware is relatively cheap, can be purchased in large quantities, affordable and convenient.
Safe and healthy: Bamboo tableware is non-toxic and harmless to the human body. It is suitable for large-scale dining people such as restaurant canteens, and the quality is safe and reliable.
Beautiful appearance: Bamboo wood is plastic and can be engraved into various shapes. Children's tableware can be loved by children.
Good heat resistance: In many cases, bamboo wood is more resistant to heat than other materials. It does not produce toxic substances when heated, and it will not cause harm to the human body.
Durable: Compared with ceramic glass tableware, bamboo wood tableware is more durable and has a long service life.
About saving
The preservation of bamboo and wood tableware is also a very important step. The preservation of bamboo and wood tableware has specific steps. The tableware should be wrapped in dried newspaper or tin foil to cover the appearance of the tableware. If it is dry tableware, it can be dried after drying. Put it in a sealed box or cabinet. If it is wet, put the utensils in a steamer to evaporate. This kind of preservation can prevent the plaque or mildew of bamboo and wood tableware.