When dining, the placement of the cutlery supplier is also meaningful, and should not be underestimated. The following five rules help you communicate your willingness to eat correctly.
1. Take a break, don't eat it, don't take it away.
Tip: As shown in the figure, it is best not to put the knife and fork directly on the table.
2. Wait for the next dish.
Said that I am still hungry! I still want to eat.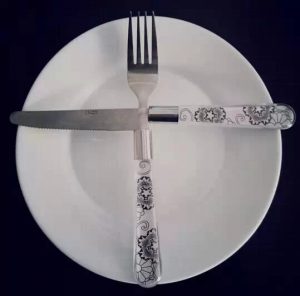 3. Praise, like this dish!
Tip: Refer to the illustration in the figure, put the knife and fork on the plate in parallel.
4. Eat well, can't eat anymore.
Hint: This means that the waiter can pick up your plate.The plates manufacturers have more products, you should see.
5. Bad review.
Tip: As shown in the figure, placing the forks and crosses indicates your dissatisfaction with the dishes or services provided by the restaurant.