Tablewares are indispensable in our lives, but do you know how to clean them thoroughly? The knife is rusty, do you know how to handle it ingeniously? please look below.Mede knife cutlery supplier will tell you.
Prepare the boiling water, pour in 3 tablespoons soda powder and mix well, then pour into a stainless steel container. Take the knife and fork and put it in it for 2 hours. After the time has passed, rinse with water.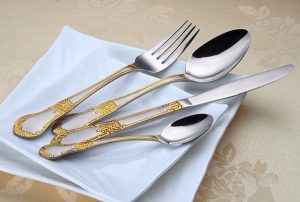 Wipe the knife and fork with a slightly damp bleached cloth to restore the gloss of the knife and fork. After the silver knife and fork are cleaned, wipe it with a cloth containing enamel, and the knife and fork will not rust easily.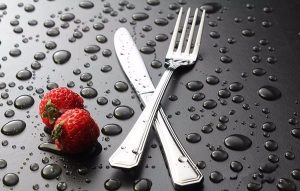 Knife the toothpick with a cotton pad, then rub it with a cosmetic powder, rinse with warm water, and then dry it with a soft cloth.
Put a rusty knife in the rice water, soak for an hour, then wipe it with a scouring pad. This method can remove most of the rust on the knife.
Cut a small piece of onion and then rub it in the rusted part to remove the rust easily. Give it a try, not bad.
Pour a little salt into the water and immerse the rusted knife in it for 30 minutes. After being taken out, rub on the sharpener, which can both rust and sharpens the knife.
If you want to know more tips on cleaning stainless steel cutlery, please pay attention to our knife cutlery manufacturers website.